Another Songtive update has just became available. One of the major feature in that update is ability to signup using your email; you don't need to have Facebook, Google+ or Twitter account to start using Songtive.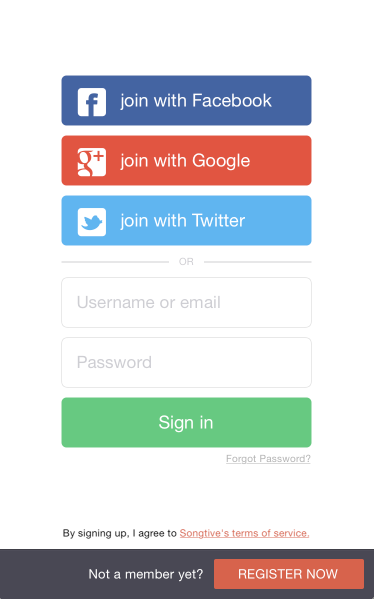 We added ability to create more than one section of the same section type and Songtive will use them randomly as variations. Take a look at the following song created with variational sections:
Opening up song details you can see the variational sections and another new feature for Songtive Web – styles, solo, drums preview: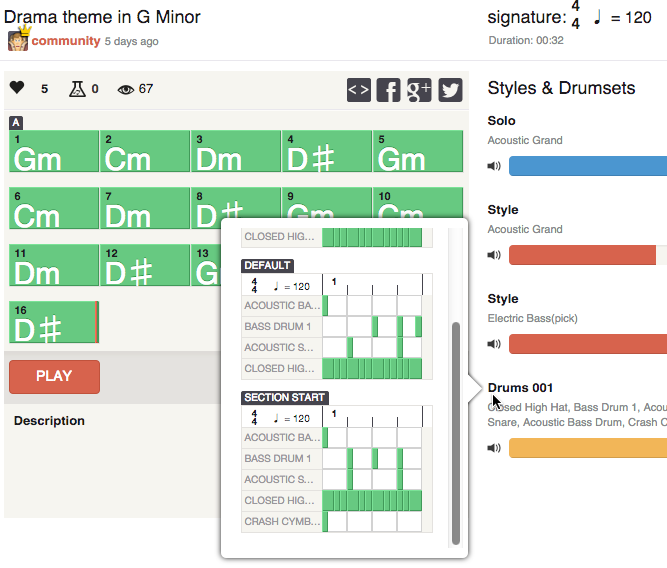 And last but not least, we continue improving usability of Songtive. Here you are two useful features:
We added realtime notifications (push notifications). If someone commented your song or remixed it, you will receive soundless notification about that.
If you started creating large song and minimized or terminated app without save, you will be asked to continue your work after the next start of Songtive.
That's all folks! Songtive for iOS could be download from Apple Store.